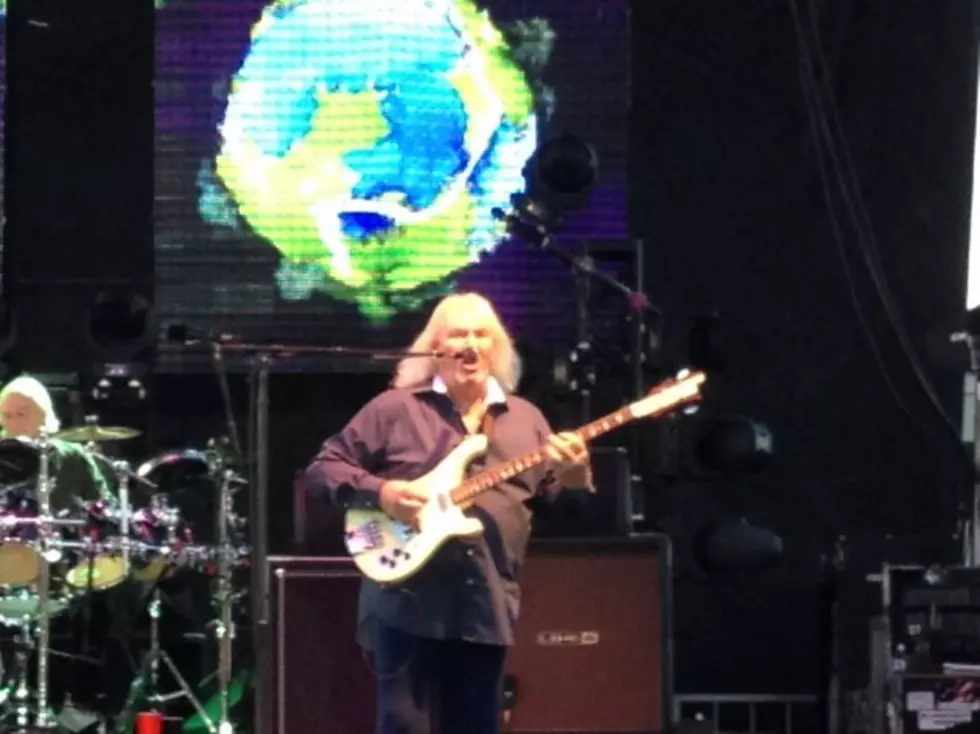 YES Concert at Tioga Downs (Photos)
Yes at Tioga Downs WSRKFM.COM
I admittingly went to the Yes concert this past Saturday night at Tioga Downs only knowing their 1983 number one hit, "Owner Of A Lonely Heart", but left with a new respect for the band.  In fact, after hearing their other music, "Owner Of A Lonely Heart" seemed out of place.  A great song, but clearly not as intricate as the others.  Age was not a factor.  These guys (except for the lead vocalist) are in their late 60's.  The band's musicianship shined.  They played so tight, really impressive.
Chris Squire played the best bass solo I have ever heard.  Steve Howe played like we was born with a guitar in his hands.  They can rock!
The venue was perfect and we had crazy good seats.  The weather was perfect.  We were even lucky enough to have a meet and greet with the band.