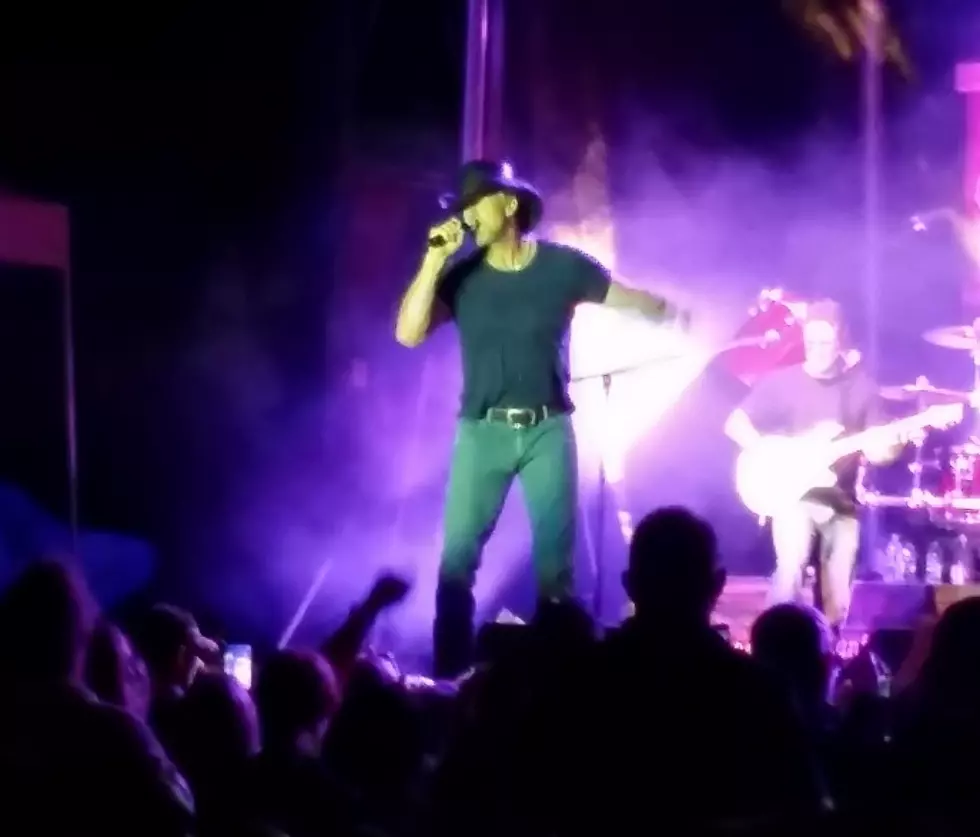 Trace Adkins Rocked Tioga Downs [Photos]
WSRKFM.COM
Smoke filled the stage and lights flashed as a silhouette of tall man wearing a cowboy hat appeared behind a screen.  The crowd went wild as country music star, Trace Adkins took the stage at Tioga Downs Casino and Racing this past Sunday night,
No secret, I am a big Trace Adkins fan.  How could I not be when he sings songs like "Hot Mama" and "Badonkadonk".  Does he realize he is singing about me? LOL!  I had the opportunity to meet him backstage...OMG!  Worth repeating, OMG!!
My husband knows I have two celebrity crushes, Trace Adkins and Kevin James, so it is okay that I tell you how handsome he is.  He said, "Hello," in that deep voice and put his arm around me for a photo.  I am not going to lie, I loved every second of it!
A great night out with my family and friends.  Special thanks to Linn Redder who always goes out of her way to make good times even better.
I even ran into a fellow Townsquare Media DJ, Glenn Pitcher of Binghamton's WHWK.