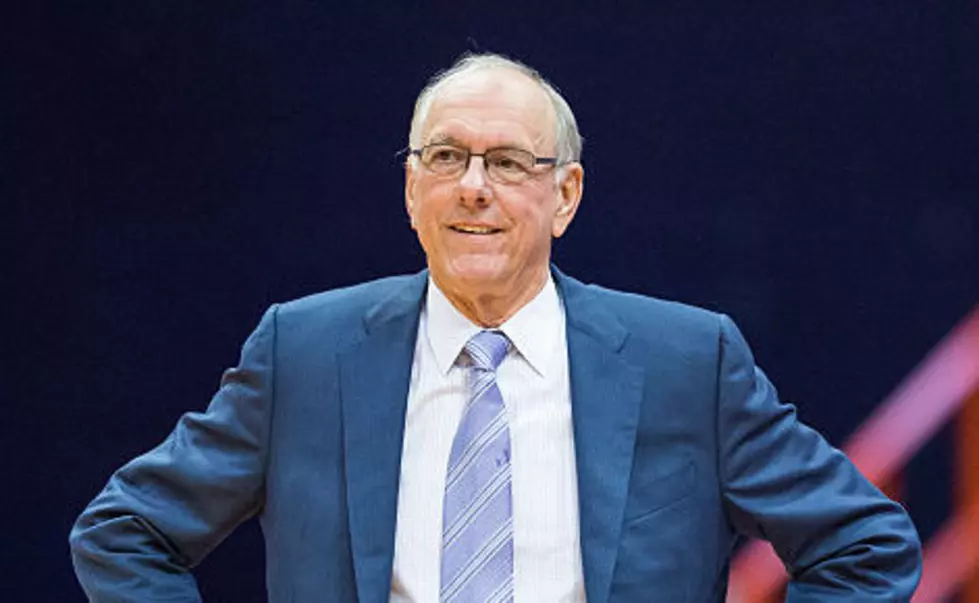 Coach Boeheim Says Buddy is Hardest Working Player He Has Had
Getty Images
Nice to see Joseph Girard III step up in the first half against West Virginia, and  help Syracuse reach the Sweet 16 for the 20th time under Head Coach Jim Boeheim. The Glens Falls product made 4-8 from three point range, and helped off set a tough first half for Buddy Boeheim. Boeheim came alive in the second scoring 19 of his game high 25 points. It's been a struggle this season for Girard, but good players figure it out. Girard figured it out on Sunday and Syracuse is still alive.
And speaking of Coach Boeheim, he joined Big Board Sports to give us his take on the two wins and the future matchup with Houston. Listen above and follow a few of the talking points below:
If there was one player on the roster that needed fans to boost his performance, it was Joseph Girard III. He feeds off that energy and has been able to use that in adapting to the PG position at Syracuse. It showed in Rounds 1 and 2.
Coach Boeheim is very proud of his son Buddy and the hard work he has put in. In fact, he says he is probably the hardest working player he has ever coached. Buddy lifts for 2 hours and shoots for 2 hours daily on his own! From not ranked in the top 300 of his high school way, Buddy's work ethic has made him a national story!
Kadary Richmond is a good player and Coach says they need all three guards to play well in order to win.
Houston plays defense, rebounds the ball, have really talented players and come at you. It is a challenge and they are just happy to be there.