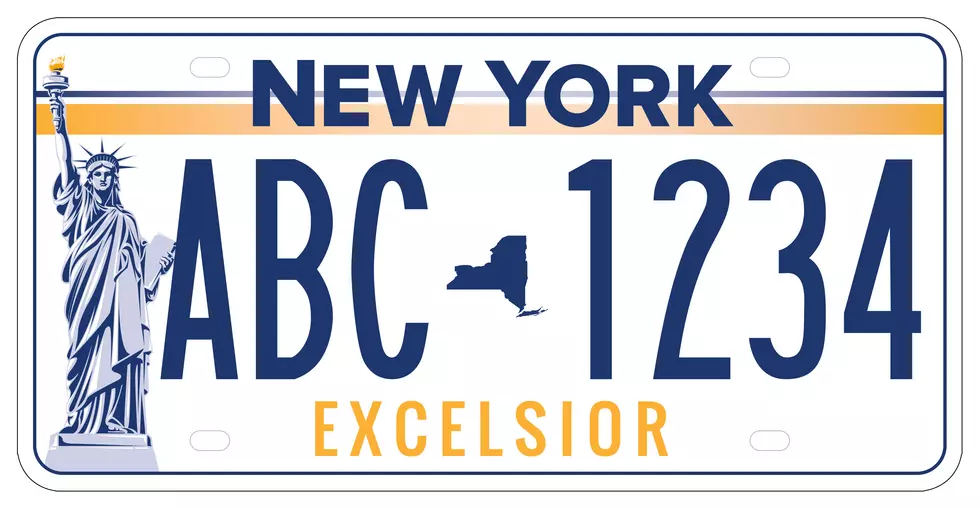 Avoiding New York State Thruway Tolls is Appealing
NYSDMV
Since 1954 the New York State Thruway Authority has been collecting tolls by hand, 24 hours a day, 7 days a week. That comes to an end this weekend but that doesn't mean tolls will not be collected. Even if your license plate is peeling.
When I first moved to the Capital Region I started noticing things that weren't like Connecticut. I had never seen a Hannaford Supermarket before, Stewart's Shops are new to me and I noticed several New York license plates are peeling. My initial thought was, I want one of those! No tolls for me!
Turns out, as "appealing" as it sounds, we will have to pay tolls if we are passing through the historic cashless tolling system, which is one month ahead of schedule, even if our plate is peeling.
First and foremost we are required to display easily readable, clean and visible plates on the front and back of our vehicle. If your plate is peeling the New York State Department of Motor Vehicles will replace your plate at no cost to you.
Still think you can get away without paying tolls? Think again! The new cashless tolling system is equipped with high-definition cameras to capture images from several angles to assure your plate will be identified.
So if you travel the 450 mile system and cross under any one of the 58 tolling locations you will be tolled. One way to pay is with a traditional E-Z Pass. Get yours at one of the over 900 locations or online at www.E-ZPassNY.com. You could also download the TollsNY mobile app or simply receive your bill in the mail.
Keep in mind that no cash will be accepted any longer. More importantly keep the 12,000 toll collectors that sat in those booths over the last 66 years in your thoughts as well. In many ways they were the face of the Capital Region to residents and visitors alike. Thank you!
UP NEXT: See how much gasoline cost the year you started driving
Enter your number to get our free mobile app