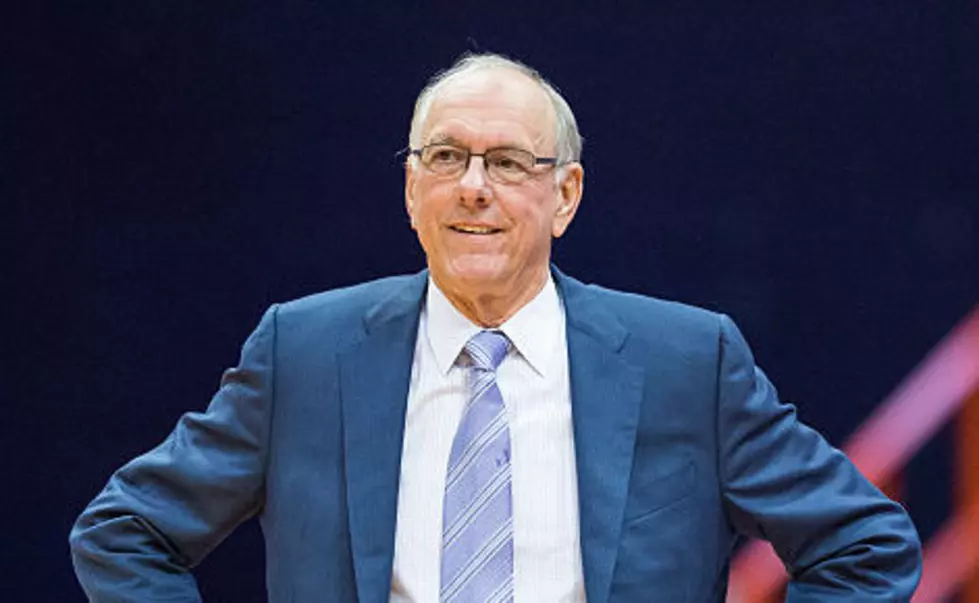 Syracuse's Path to the NCAA Tournament
Getty Images
It's Championship week in College Basketball, and for the Syracuse men's basketball team they need at least two wins starting on Wednesday against NC State. Syracuse is not good enough to get the automatic bid this season, but they still need a little run in the conference tournament to received an at-large bid into the big dance on Sunday. Even with a coupe of wins, Syracuse might find themselves sitting on the NCAA bubble.
Eric Devendorf who played for Syracuse from 2005-2009 joined the show and let us know his thoughts on the program. Here is some of what he told us:
The year has been a difficult year for everyone in college basketball. Players are creatures of habit and Covid has really thrown off the rhythms of the players.
In order to win in the ACC tournament, one of the Orange has to be the guy and standout and help make a run.
The team is still getting comfortable in the zone and we have seen some glimpses of what the defense can be. The center position is usually the anchor so it has been tough to get to that peak zone but the activity has been there enough to be good enough to beat some opponents in the ACC tournament.
You would hope a win over NC State would get Syracuse in the tournament but it may have to be 2 wins (winner gets Virginia). If they can at least pull that off, the NCAA tourney is definitely in sight.
LOOK: The least obedient dog breeds