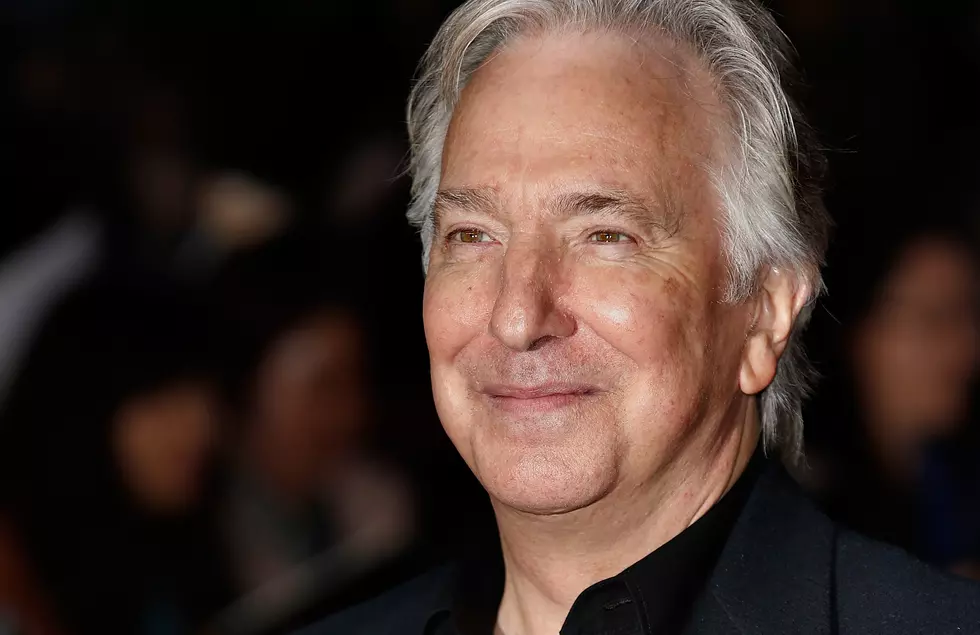 Tim P. Whitby
Remembering Alan Rickman 
by Becca Daly
Iconic screen and stage actor/director Alan Rickman passed away from cancer on January 14th, 2016 at the age of 69. His passing has been shocking and devastating, especially happening so soon after the death of David Bowie on January 11th (who was also 69 and suffering from cancer). Let's take a moment to reflect on some of Rickman's most memorable roles:
1. Dogma (1999)- Metatron
2. Die Hard (1988)-Hans Gruber
3. Harry Potter (2001-2011)- Severus Snape 
4. Robin Hood: Prince of Thieves (1991)- Sheriff of Nottingham (1991)
5. Truly, Madly, Deeply (1991)- Jamie
7. Sense and Sensibility (1995)- Colonel Brandon
8. Galaxy Quest (1999)- Alexander Dane
9. Love Actually (2003)- Harry
10.Sweeney Todd: The Demon Barber of Fleet Street (2007)- Judge Turpin
11.The Butler (2013)- Ronald Reagan
Perfume: The Story of a Murderer (2006)- Richis
I have to mention this movie because it is one of my favorites and I don't think it gets enough recognition. Rickman only played a supporting role, but he gave a fantastic performance nonetheless.
Rest easy, Alan. Thank you for giving us your captivating, magical, one of a kind talent over the years.Your memory will live on in your work and in our hearts. Always.