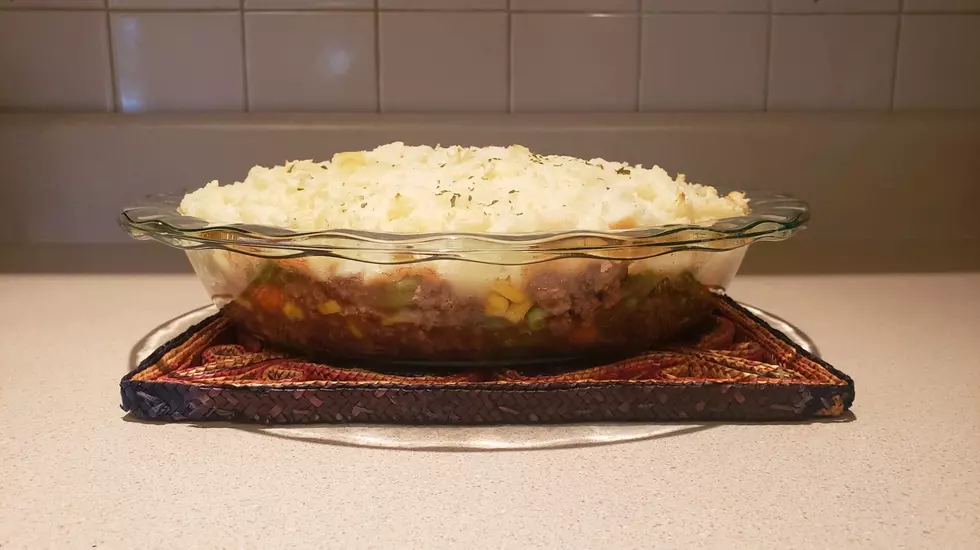 Quick and Easy Weeknight Shepherd's Pie [GALLERY]
Traci Taylor
It's a good thing my husband and son love Shepherd's pie because we eat it a lot. Like at least once a week.
Enter your number to get our free mobile app
I am a product of the casserole generation. I don't have any solid research provided proof that the 1980s was the casserole generation and in reality, the trend probably started well before the 80s, but I was born in 1980 and grew up eating every combination of casserole you could possibly imagine. Some were tasty, but most weren't.
When I was a kid, I vowed I would never make my future children suffer through casserole for dinner. And then, I became a mom. A working mom. And guess what? I totally turn to casseroles from time to time when time isn't on my side.
This quick and easy shepherd's pie is the perfect weeknight family meal and the reason our house has it so often is that not only can it be made in about 30 minutes (from start to finish), but it tastes good and is the whole thing- an entrée and a side dish wrapped up all into one.
KEEP READING: 3-ingredient recipes you can make right now