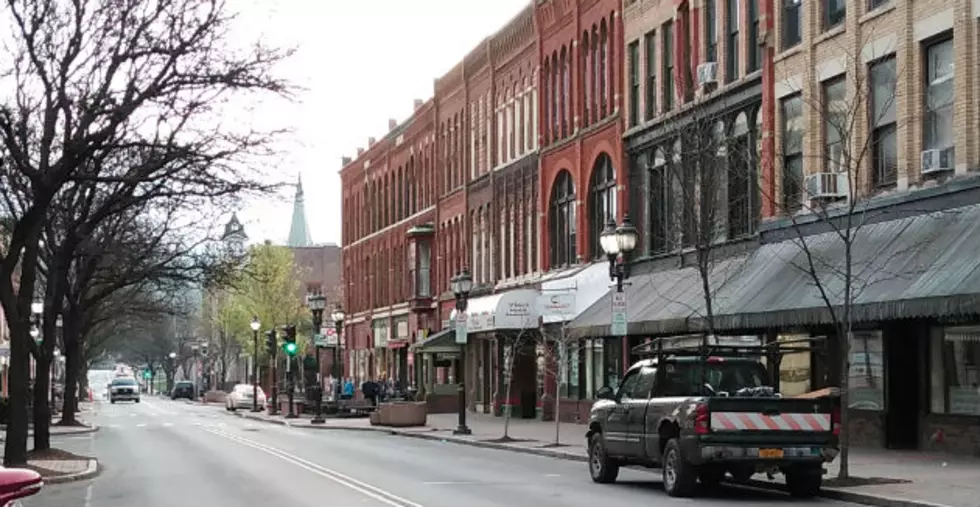 Oneonta Stores Your Parents Shopped At But Are Now Gone
Downtown Oneonta (Credit: TSM Oneonta)
If you grew up in Oneonta, NY then you and your parents shopped at stores that no longer exist for a variety of reasons. I thought it would be fun to ask our radio listeners to think back to times gone by and remember those stores. The following list is what people came up with. Do you remember any of these stores?
Ames (department store)
Barkers (department store)
Ben Franklin (craft store)
Bracketts (books)
Bresee's (department store)
Faye's Drugs (drug store)
Family Bargain Center (department store)
Fin & Feather (pet store)
Gabriel Harris Jewelers
Gallin's Jewelers
Grand Union (grocery store)
Great American (grocery store)
Harold's Army Navy (clothing)
Jack and Jill's (clothing)
Jamesway (department store)
Kaybee Toys
Kmart (department store)
Loblaw's (grocery store)
Love of Pete (gifts)
Mathews (clothing)
Newberry's (department store)
Nichols (department store)
P&C (grocery store)
Pants Patio (clothing)
See and Sew (sewing)
Sisson's (clothing)
Steven's Hardware
The Golden Rooster
W. T. Grants (clothing)
White Model (?)
Woolworth's ("five and dime store")
I remember quite a few of the stores mentioned and out of them all, I most miss Bresee's and Love of Pete. Those are stores where I spent the most time. I'm sure there are more stores that could be added to our list. Feel free to comment below to add any you can think of.
Enter your number to get our free mobile app
50 Famous Brands That No Longer Exist