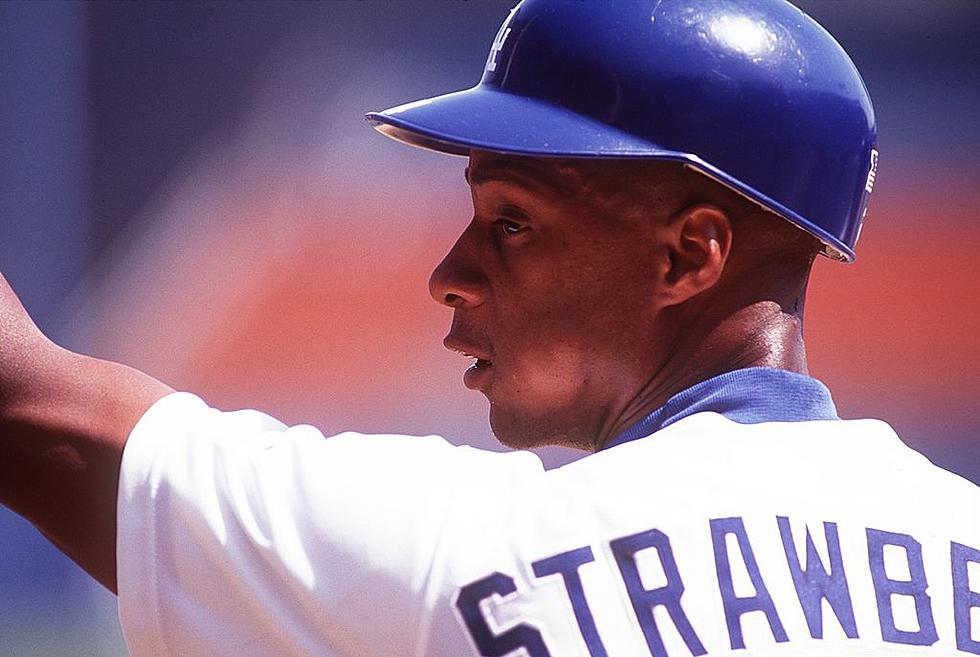 NY Mets Hall of Famer Darryl Strawberry Coming to Schoharie County
Getty Images
How many times did New York Met Darryl Strawberry thrill all of us Met fans with his exciting performances on the playing field?  Too many for this writer to even remember.
Darryl Strawberry, a member of the New York Mets Hall of Fame, will be making a personal appearance in Schoharie on Sunday August 1, 2021.  The public is invited to hear him speak at an outdoor event.
Strawberry played 17 years in Major League Baseball and was one of the sport's most feared sluggers.  He is most famous as a New York Met, where he played from 1983 to 1990.  He also played for the Los Angeles Dodgers, San Francisco Giants and the New York Yankees.  He is an 8 time All-Star, NL Rookie of the Year (1983), 2 time Silver Slugger Award (1998, 1990), NL home run leader (1988) and wears 4 World Series rings (1986, 1996, 1998, 1999).
He has struggled with drug addiction over the years and will tell the story of his fame, drug problems and enduring faith in his talk on Sunday August 1 at the Middleburgh Valley Soccer Complex, 3006, State Rt. 30 in Middleburgh.  Joining him at this 2-hour event will  be guest speakers who will also impart their own personal stories of addiction and redemption.,  There will be live music and food at this event.
The public is invited to meet this Met's hero and to listen to his story.  Ultimately it is one that is inspiring.  For event information (and directions) call 1-518-657-9218 or you can visit the website of the Fellowship of Christian Athletes Faith and Family by CLICKING HERE.