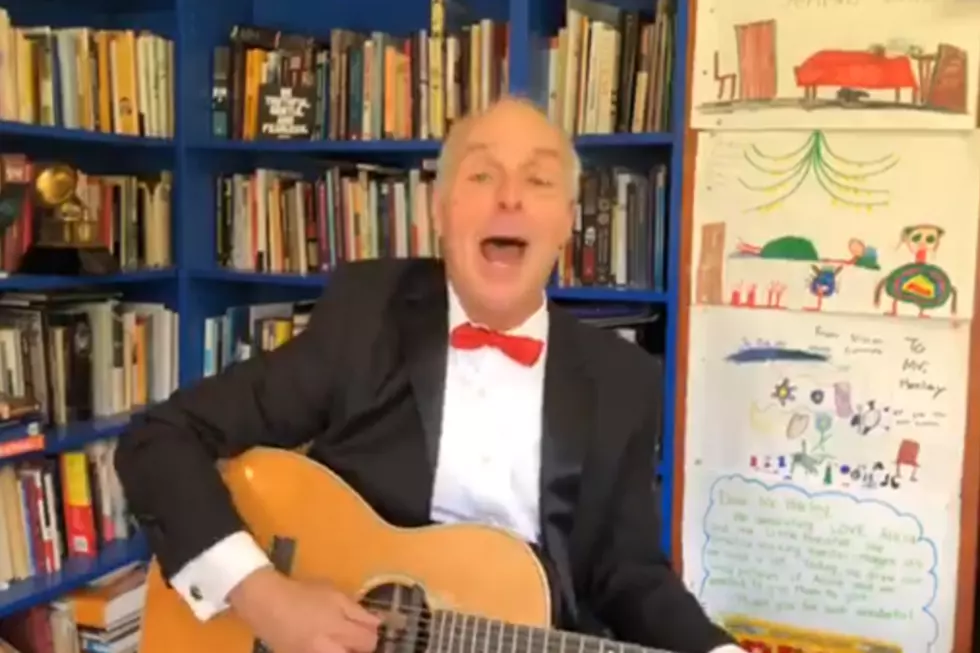 Grammy-Winning Seekonk Artist Performs Free Kids' Facebook Concerts
Bill Harley via Facebook
Are your kids getting restless at home? I'm pretty sure I found the solution to solve the boredom.
From the small town of Seekonk, a Grammy-winning kid's singer-songwriter-storyteller is giving back to his community in quite a unique way.
Every Tuesday and Thursday at 1 p.m., Bill Harley goes live from his office on his Facebook page to perform children's songs and stories,and everyone is invited.
"All of these concerts are free of charge, but any financial contribution you are able to make will be gratefully received," Harley said. Donations can be made via his website.
To be honest, most of us – including our kids – are home with our noses buried into our phones and computer screens, surfing the internet and lost in gameplay. My suggestion? Take a break from the TikTok and Netflix binging and have a fun family night together that's full of giggles and good, old fashioned shared quality time.
Let Harley be that outlet that brings everyone together for a change.
Through the art of his storytelling, Harley is an absolute genius with his delivery and musically inclined talent. I'd say he was a modern-day Mr. Rogers, but for the adults who grew up glued to his readings, you could easily argue that Harley's work was just as effective and influential.
Our own Digital Managing Editor here at Fun 107, Tim Weisberg, grew up as one of the biggest Bill Harley fans around.
"He used to come and perform at my elementary school in Plymouth, and I had all of his albums back then," Weisberg said. "I still remember all the words to classic songs like 'Monsters in the Bathroom,' 'Black Socks,' '50 Ways to Fool Your Mother' and stories like 'Abiyoyo.' Even though it's over 30 years since I've seen Bill perform in person, I and my siblings are still tuning in to his Facebook Live videos to relive our childhoods and share his magic with our own kids."
Join Harley with your kids and take a magical storytime trip down memory lane.
READ MORE: 6 ways the whole family can play together at home
Enter your number to get our free mobile app