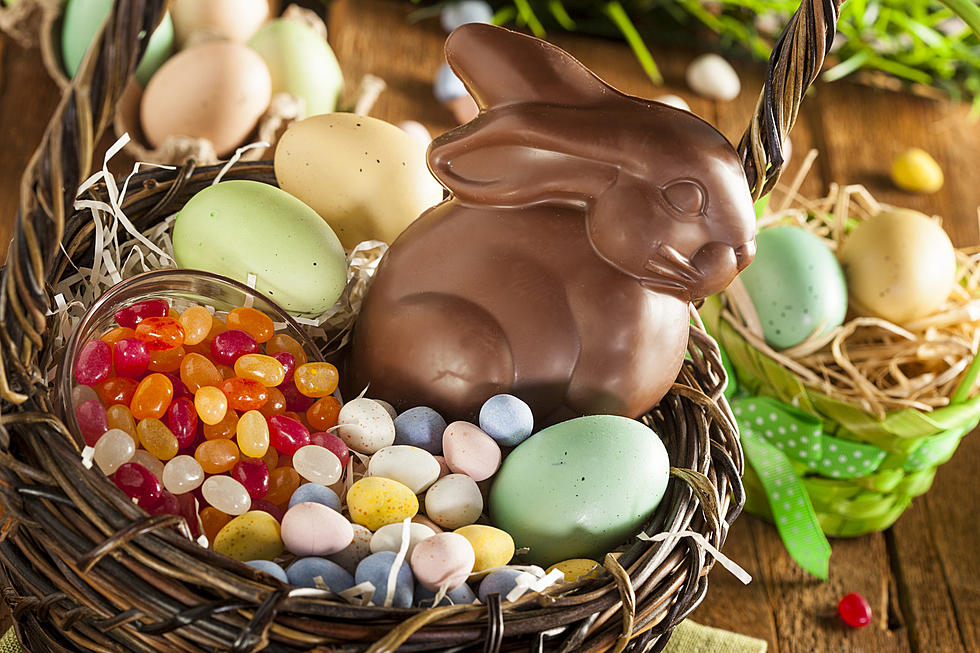 2022 Easter Candy Survey Shows What Most Want In Their Baskets
bhofack2, Getty Images
Get ready, the Easter Bunny will come hopping along the bunny trail Sunday, April 17th, bringing sweet treats to children (and adults if they're lucky!).  This brings with it the great candy debate as to which Easter delights are the best.
We ALL have an opinion on things like this and FinanceBuzz decided to survey 1,000 U.S. adults on their Easter candy preferences. Here are the findings...
- 25% LOVE marshmallow Peeps. I know, I was surprised too. Other than being fun to look at, keep the Peeps away from me!
- It probably won't surprise you that Reese's Peanut Butter Eggs are the most popular Easter candy (24%), then comes Cadbury Creme Eggs (16%), and after that, chocolate bunnies (13%)
- In terms of the best Easter candy flavors most enjoyed, this is what people liked from best to least: Chocolate Covered Marshmallow Chicks, Peeps Flavored Jelly Beans, and Chocolate Pudding Bunnies
For those of you who do enjoy Peeps, you may be excited to learn that Just Born, the company that makes Peeps, is coming out with....wait for it...customizable Peeps in time for Easter, because how can we live without that?! (I can).
As far as I'm concerned, it's all about chocolate combined with almost anything else for me. As a kid, the loved those chocolate eggs filled with different cremes. I also love malted milk ball eggs in my basket. Can you tell I'm leaving hints for my husband who gives me an Easter basket every year? 😉
Now it's time to see where you stand on this all-important issue of Easter candy by answering this poll:
Look: WOW! Did You Know This? 18 Unusual 'Must Sees' on An Upstate New York Road Trip
Travel Back in Time to Lake George in the 1950s
Lots of these sights should still be very recognizable.