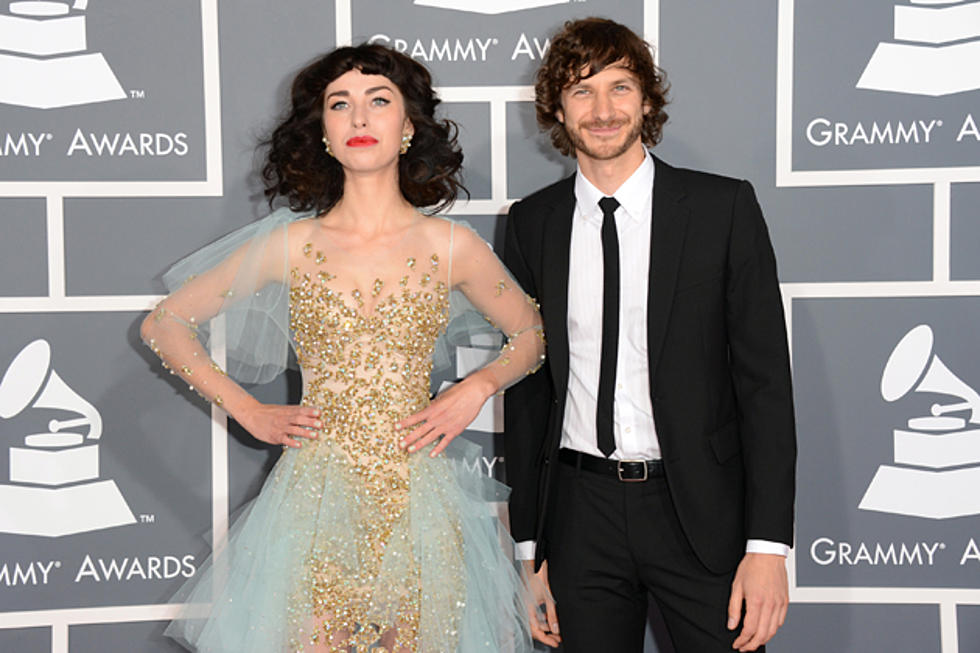 2013 Grammys: Gotye + Kimbra Win Best Pop Duo / Group Performance for 'Somebody That I Used to Know'
Jason Merritt, Getty Images
Congrats are in order for Gotye! Aside from having one of the most played songs in 2012 with 'Somebody That I Used to Know,' he now has a 2013 Grammy for the track.
Taking the stage with featured vocalist Kimbra, Gotye, who previously made a bit of a stink over 'Glee' covering the xylophone-heavy, "dinky" track, was humbled over the award.
"I'm elated, excited ... thank you for listening!" Gotye smiled. He explained that he searched for the perfect vocalist for over six months to add to the song and set up a microphone in Kimbra's bedroom for her to sing her part on the ubiquitous song.
"I feel so blessed," Kimbra gushed. "We were not expecting this! There are so many amazing people in the categories -- thank you!" She added that her expectations for the track were "just becoming great friends and geeking out over music together."
The Grammy was Gotye's second of the night. Earlier in the pretelecast he nabed the Best Alternative Album trophy. Congrats!
Watch the Gotye 'Somebody That I Used to Know' Video Feat. Kimbra