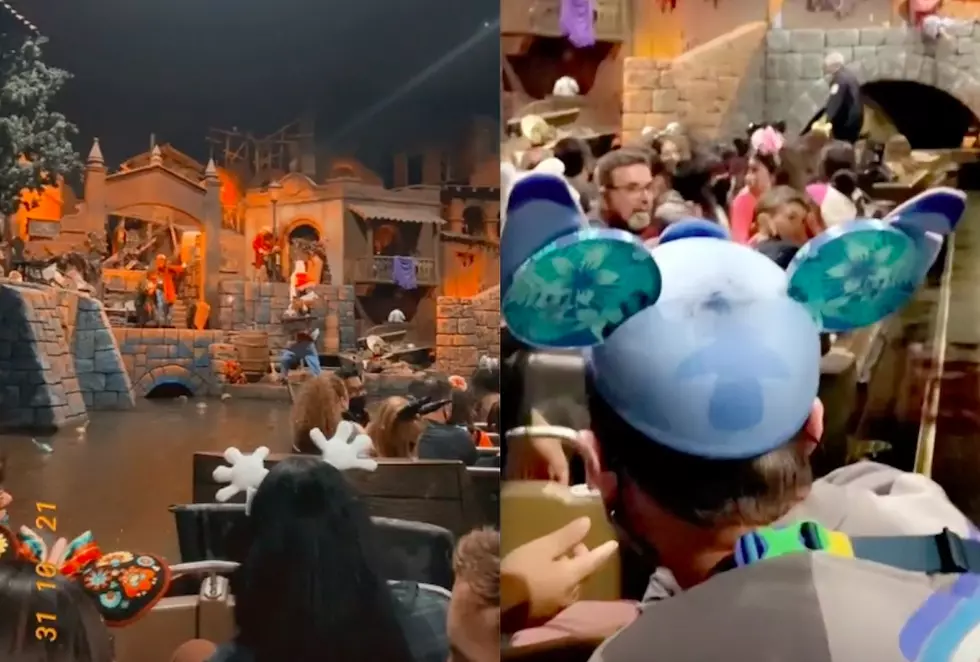 VIDEO: Riders Say Guest Peed Into Water On Pirates of The Caribbean Ride
TikTok: xtinabell
When you gotta go, you gotta go. Doesn't matter where you are. Sitting on a plane, waiting in a line, or being stuck on the Pirates of The Caribbean Ride at Disneyland. As soon as you feel the flow, you gotta let it go, and that is exactly what this woman did.
Allegedly, a guest urinated off the boat into the ride water at Pirates of the Caribbean in Disneyland. According to TikTok user Christina (@xtinabell), Christina was stuck on the ride for over 30 minutes, and a woman sitting in a boat behind her pulled down her pants and peed off the side of the boat...In front of everyone with the lights on.
The guests were stuck for a while and the Fire Department arrived to help. It was not revealed what exactly caused the ride delay, or why the fire department was needed. The incident occurred in October of 2021 but Christina posted the TikTok in April.
She captioned the video, first tagging her friend and then continued with "here's That one time we were stuck on Pirates! Thank you Disneyland for getting us off safely💙 I promise to not pee on your rides.😉"
The lady in blue is not the culprit. Christian mentions in the comments: "You actually can't see her because she's sitting behind other people. You can see her from my angle. She has Pooh ears on"
What was this woman thinking? You may ask. Well, I believe she was channeling her inner pirate. I think she said to herself "What would Jack Sparrow do?" and then did it.
Read More Here: Disneyland News Today
For more Disneyland Resort news and info, follow Disneyland News Today on Twitter, Facebook, and Instagram. For Disney Parks news worldwide, visit WDWNT.