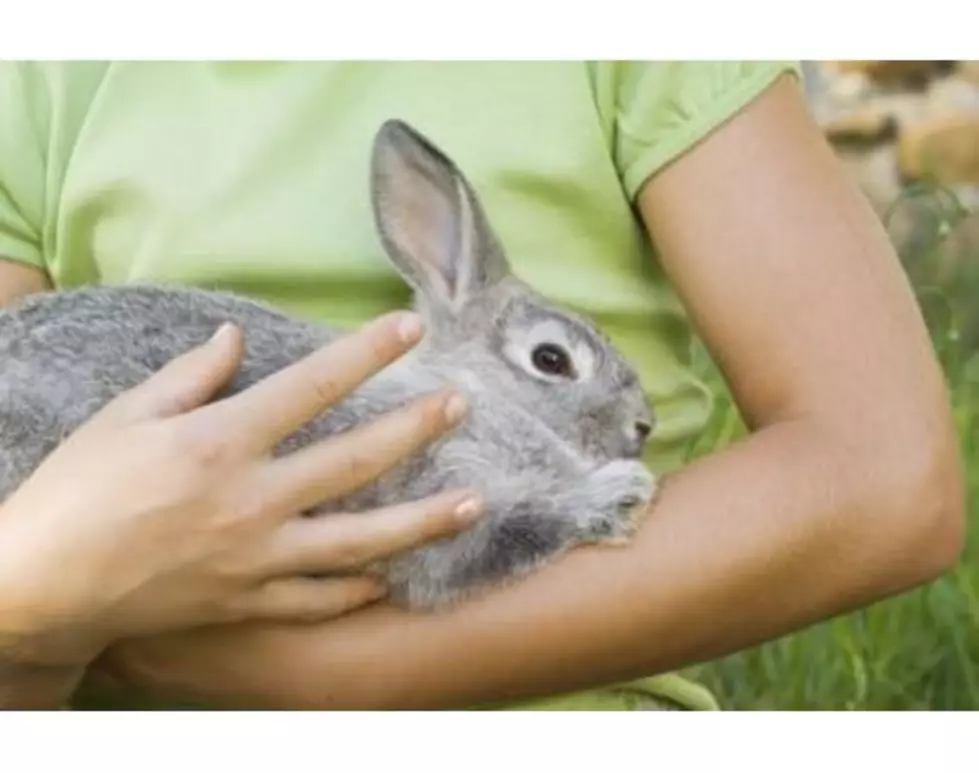 Rabbit Clinic Prepares 4-H Members [Video]
I attended a clinic on Saturday morning that I would probably never have guessed I would be at.  There was 4-H Rabbit Clinic at the Otsego County Fair in Morris N.Y.  I was there with my niece Karley Miller who exhibits her rabbits at the fair.  The clinic was taught by Audrainna Ericson who volunteered her time to teach the 4-H members how to correctly show their rabbits.  To show means to present their animals to a judge.  There is a list of things you need to do. It is really very involved but it gives the rabbit owner real insight to the care, and health of their rabbits.  Having a show animal teaches responsibility.  You can immediately tell when a rabbit is used to being handled or not.  Nine year old, Jacob Spoor, was clearly comfortable with the task at hand  (and his bunny was cute to boot).
I enjoyed watching the kids at the clinic and took away new knowledge and respect of showing rabbits.  I'll be sure to check during fair week, July 31-August 5th, to see how everyone did.  Don't forget, I'll be broadcasting live from the fair on Tuesday July 31rst!