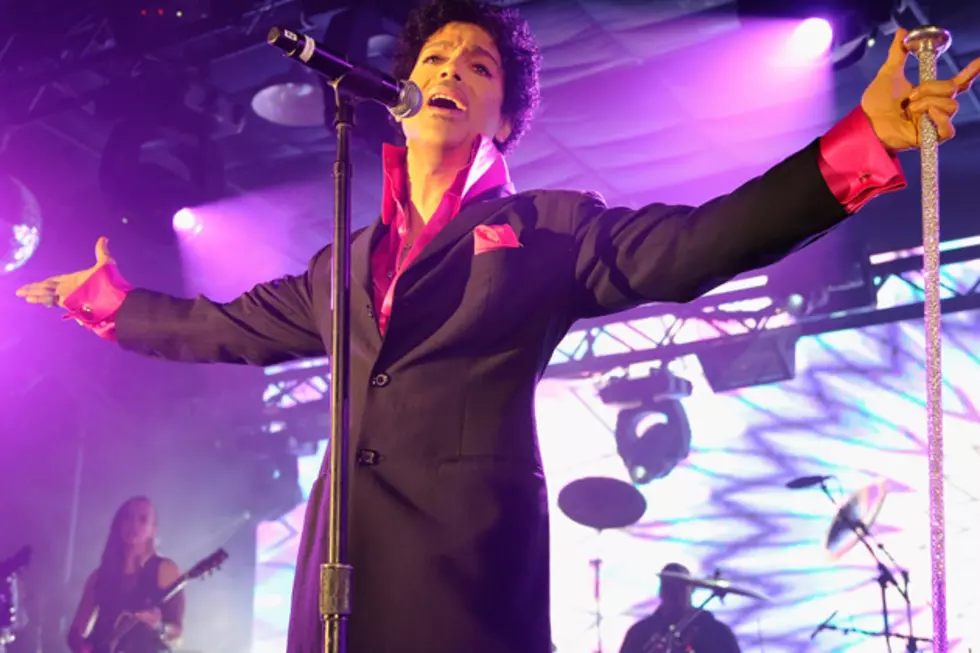 Prince Closes SXSW 2013 With Epic Performance at Samsung Galaxy Party
John Sciulli, Getty Images
Prince closed out SXSW 2013 with a nearly three-hour set comprising hits, surprise covers and typically quotable stage banter, according to numerous sources lucky enough to get in. Backed by the latest version of his New Power Generation -- now with 12-piece horn section -- the Purple Yoda held the stage at Austin's La Zona Rosa until 3AM, stringing together a main set and six encores, according to the Philadelphia Enquirer.
"You've heard of five hour energy?" the indefatigable icon boasted. "Eleven hour energy is my middle name."
As fan-shot video attests -- check out a snippet of 'Must Be Something In the Water (Does Not Compute)' below -- Prince didn't once pick up the guitar, though he did play piano and do plenty of dancing (and outfit switching). He also covered songs by two Jacksons -- Michael's 'Don't Stop 'Til You Get Enough' and Janet's 'What Have You Don't For Me Lately?' -- Curtis Mayfield, James Brown and Aretha Franklin. Amid those nods to other artists, Prince found plenty of time to serve up his own classics, among them '1999' and 'U Got the Look.'
"Don't make me hurt you," he said at one point. "You know how many hits I got."
While Prince's SXSW appearance wrapped a party hosted by Samsung and meant to promote their latest Galaxy phone, the Purple One was as adamant as ever about fans switching off their digital devices. Those caught snapping pics or shooting video were escorted out, though a few videos, such as the one above, have made their way to YouTube.
Watch Prince Perform 'Something In the Water (Does Not Compute)' at SXSW 2013