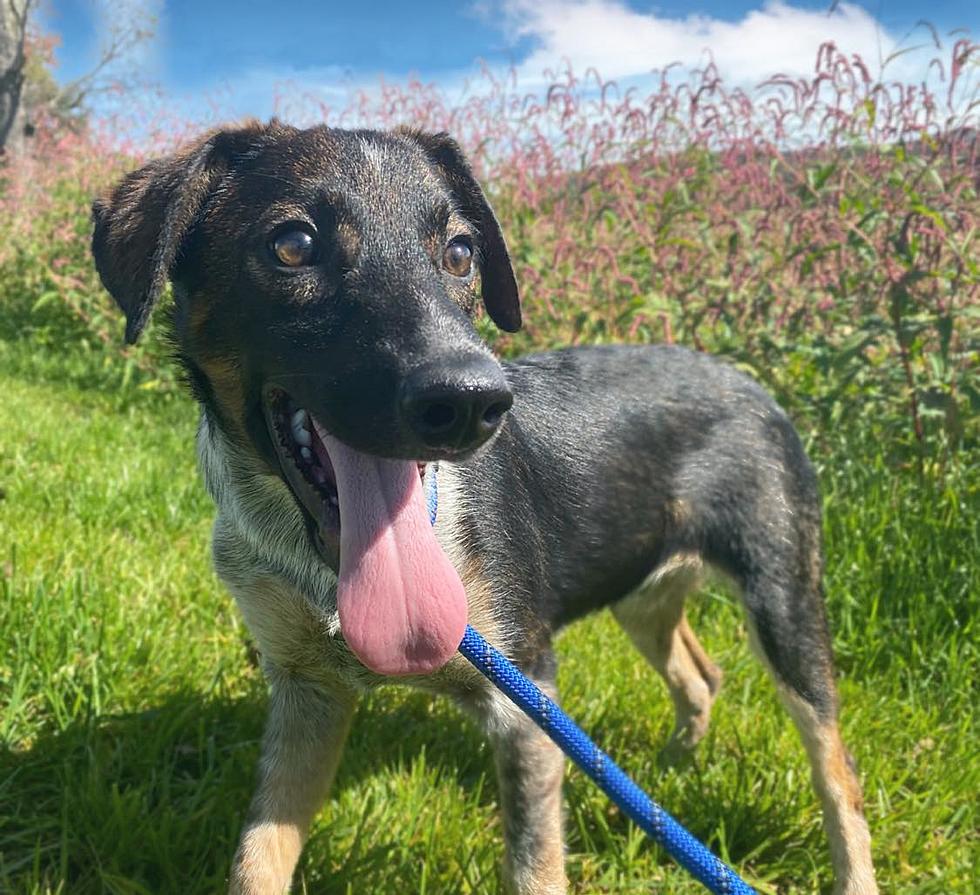 "Oreo" (Susquehanna SPCA)
UPDATE: Oreo has been adopted!
Meet the Susquehanna SPCA "Pet of the Week" – his name is "Oreo".  Each week on Tuesday mornings at 8:30 am on Classic Hits 103.1fm, Leslie Ann will host members of the Susquehanna SPCA, who will tell us all about a special dog or cat at the shelter looking for its forever home.
This week, we're excited to tell you about Oreo, who was rescued from a puppy mill in Ohio among some other dogs and was transported to the SQSPCA by a well-trusted rescue organization and a very dedicated volunteer from the SQSPCA. This handsome pup is a 5-month-old Australian Cattle Dog mix who loves to play. Because he has lots of energy, he would benefit from a family who would enjoy bringing him along on all of their adventures and maybe even to the dog park! Oreo seems to do very well with other dogs, but has not met cats yet. He is all puppy and will need basic training, but he is very eager to learn!
To meet Oreo or any of the other adoptable dogs and cats, give the SQSPCA a call at 607-547-8111 to schedule a time to visit for convenience, although walk-ins are welcome.
And here's something awesome from Five Star Subaru. Five Star is helping out the Susquehanna SPCA this month with cat and kitten adoptions, it's 50% off! Make an appointment to come and visit feline friends, #MakeADogsDay. Call the SQSPCA for details.
Click here to see all of our featured Pets Of The Week
Many thanks to the "Pet of the Week" sponsor: Five Star Subaru, dog tested, dog-approved, located at 331 Chestnut St., Oneonta, NY.
LOOK: 30 fascinating facts about sleep in the animal kingdom
KEEP LOOKING: See What 50 of America's Most 'Pupular' Dog Breeds Look Like as Puppies