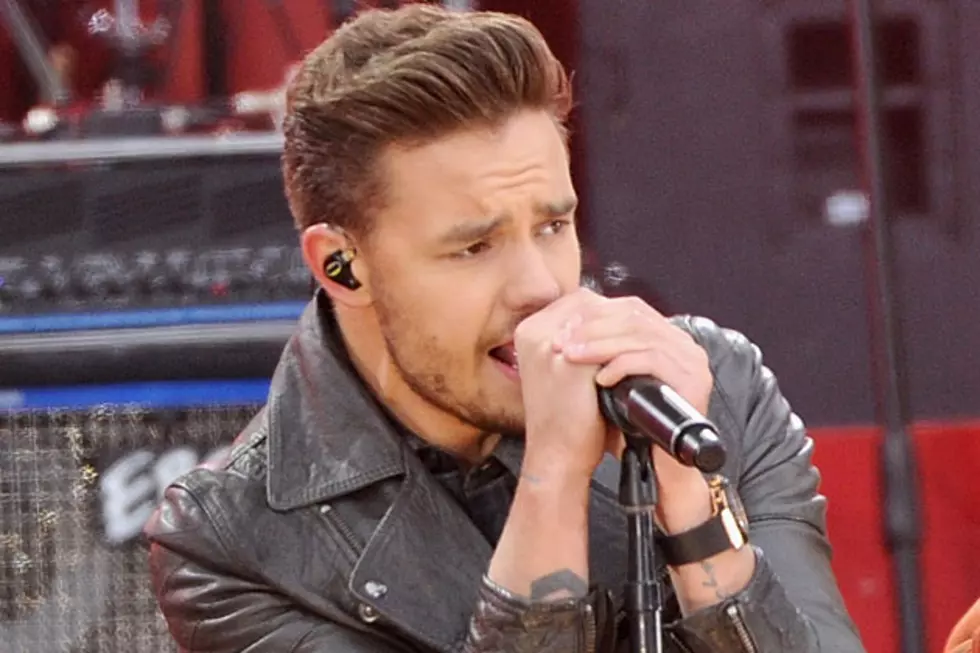 Liam Payne Sings Michael Jackson's 'The Way You Make Me Feel' [VIDEOS]
Jamie McCarthy, Getty Images
Sometimes nightly concerts can get a little stale when you're an international, bestselling boy band that goes on tour for five months straight. One Direction have been known to spice things up on stage with antics like pulling down their pants and proposing to fans.
On their current worldwide Where We Are Tour, the British-Irish quintet have been popping out mini covers, like Liam's recent snippet of Michael Jackson's 'The Way You Make Me Feel.'
At their Philadelphia, Pa., concert on Aug. 13, the boy bander donned a fedora in the likeness of MJ -- we're not sure how the late King of Pop would feel about the purple, though -- and glided across the stage singing a verse of the 1987 hit. In the background, Niall and even Zayn got in on the action with their accompanying dance moves.
Liam's impression is spot-on, and that falsetto? Swoon-worthy! Luckily for Directioners, that's not the first time he's broken it out this tour, either!
Just a few days earlier in Foxboro, Mass., Liam, Zayn and Niall knocked out a solid (and impressive) minute of Justin Timberlake's 'Cry Me a River.'
The covers usually come about when they pause the show to introduce their talented backup band, who start playing the music for a popular song and wait for the 1D lads to join in with their vocals. There's still over a month and a half of tour left, so keep those covers coming, boys.
PopCrushers + Directioners, which songs would you like to hear 1D cover?
Ooh La La! See Harry Styles + More Shirtless Celeb Hotties