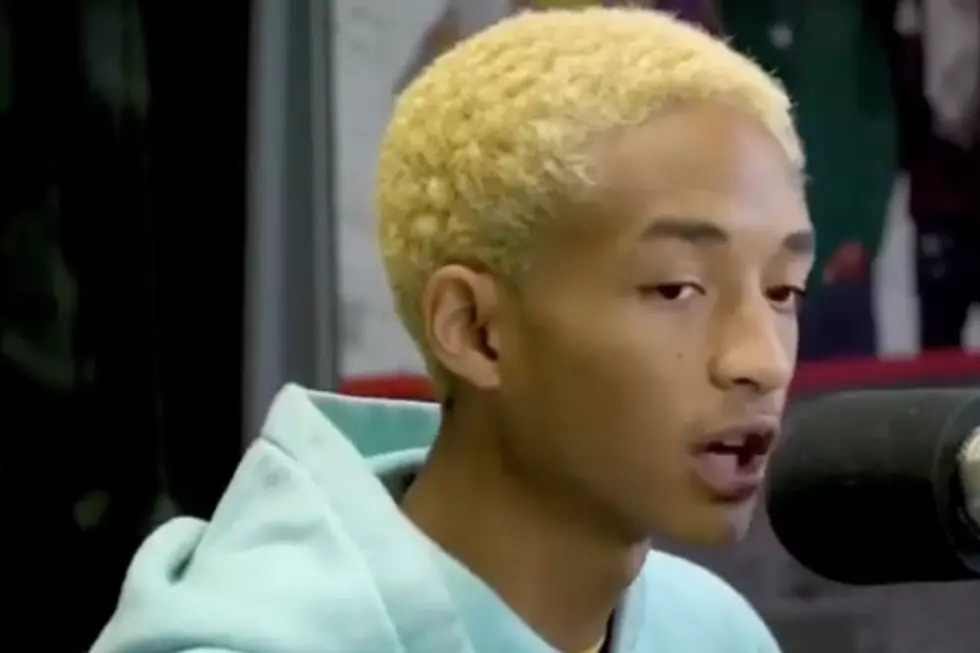 Jaden Smith Names Kid Cudi as His Favorite Artist
Real 92.3
Sounds like Kanye isn't the rape game's only Kid Cudi stan. Jaden Smith visited Big Boy's Neighborhood on Real 92.3 in Los Angeles today (June 1) and shared that the "Day 'n' Nite" rapper, who is currently holed up finishing a joint album and short film with Yeezy, is his favorite artist.
"I feel like people that I look up to are just dropping away like flies lately, but the person that I still do look up to is Kid Cudi," Jaden said. "That's my ultimate. He's my number one favorite artist."
Rounding out his top five faves, the "Icon" rapper also expressed appreciation for Pharrell, Frank Ocean, Tyler the Creator and A$AP Rocky, whose latest album Testing Jaden called "amazing."
"Tyler and Rocky are really like my two, some of my two favorite people who just, aside from music too, they're just awesome," Jaden added. "If Tyler never made music, he's still a legend here. He's still a legend in Fairfax."
The interview comes on the heels of the rapper and actor releasing a Nicky Jam-featuring remix of his breakthrough single, "Icon." The original track, from his latest album Syre, recently became Jaden's first gold-certified song, as he reminded everyone at the Met Gala by bringing the gold plaque as an accessory to his outfit.
Elsewhere in the interview, Jaden discusses working on his next album, overcoming the pressures of fame, and a fun fact about his mother's relationship with Tupac Shakur. According to the teen, Tupac once proposed to Jada Pinkett Smith. "Tupac asked to marry my mom. She was like, 'Pac, we're best friends,'" Smith said.
Listen to the full interview below.
Here Are the Best Projects Released From 104 Past and Present XXL Freshmen