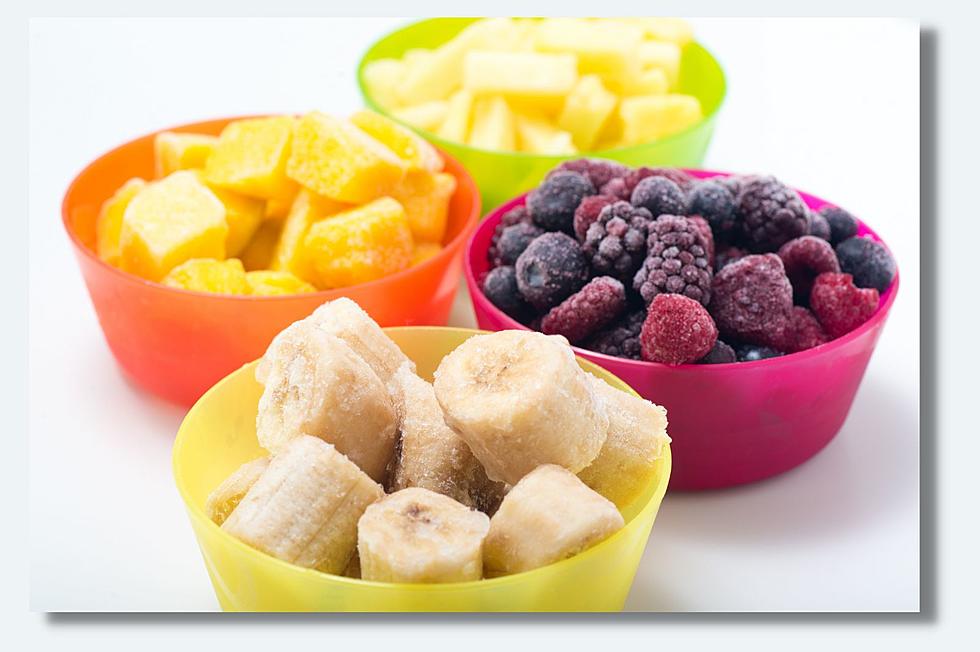 Frozen Fruit Sold in New York Part of Serious Recall
Canva
Frozen fruit is a convenience for many but not when it has been recalled as part of a suspected Hepatitis A outbreak.
Several stores across the country including stores in New York have recalled frozen organic strawberries and tropical blends due to a potential outbreak of Hepatitis A.
Scenic Fruit Company is the manufacturer of the frozen fruit and it has recalled its products from several retailers including Aldi, Costco, and Trader Joe's.
According to the Food and Drug Administration, the decision to pull the frozen organic strawberries and tropical blend came after there were five confirmed cases of Hepatitis A with two of the cases involving hospitalization.
Although no deaths have been reported and although all of the confirmed cases of Hepatitis A occurred in Washington state, the Centers for Disease Control and Prevention claims that frozen fruit is the "likely source of this outbreak" and has advised people who purchased the fruit to go out of their way to avoid eating it.
Most of the frozen fruit was distributed to stores outside of New York, however, the organic tropical fruit blend which includes pineapple, bananas, strawberries, and mango were distributed to and sold by Trader Joe's stores nationwide.
SEE ALSO: New York Wegmans Stores Issue Recall on Frozen Items
You can see whether or not you purchased any of the potentially contaminated products on the FDA website.
Scenic Foods Company stated, "Although Hepatitis A has not been detected on this product, out of an abundance of caution, consumers should stop consuming the product and return it to their local store for a refund."
Hepatitis A is a contagious liver infection and symptoms of the disease can range in severity. However, Hepatitis A can be prevented with a vaccine if the vaccine is administered within two weeks of exposure to the contaminated food. If you think that you have consumed any of the recently recalled frozen fruit, you should seek immediate medical attention.
The Five Largest Food Recalls in History That Shocked Americans
Some recalls stand out above the rest because of their magnitude. These are five food recalls that were so serious that they caught the collective attention of the nation.
LOOK: Food history from the year you were born
From product innovations to major recalls,
Stacker
researched what happened in food history every year since 1921, according to news and government sources.