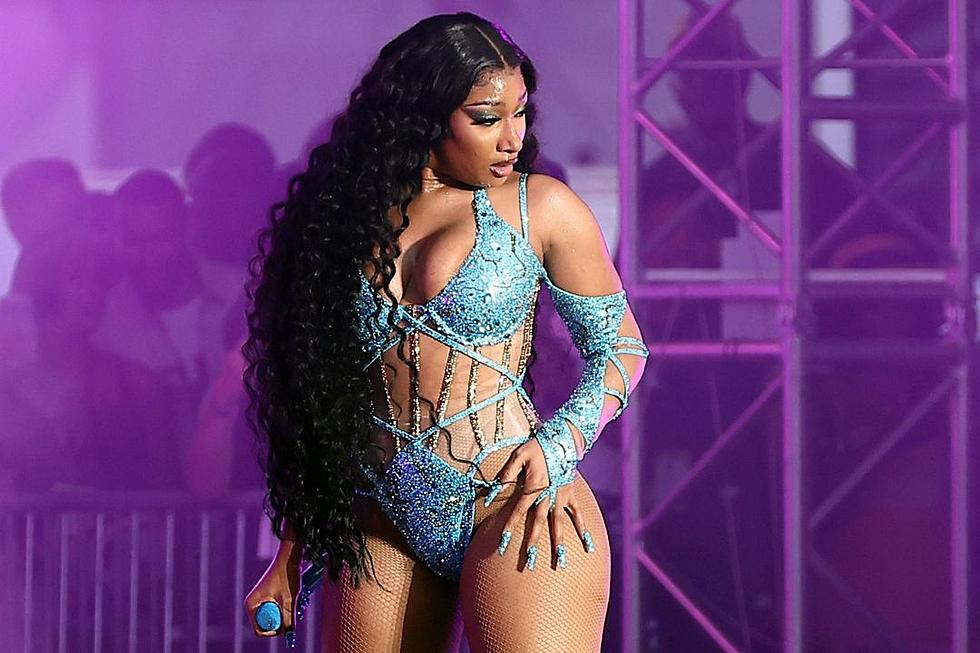 Megan Thee Stallion Fan Accused of Impersonating Police Officer to Sneak Into Concert
Arturo Holmes, Getty Images
A Megan Thee Stallion fan has been accused of pretending to be a police officer in order to sneak into the rapper's Houston, Texas, headlining show.
According to a report via NME, Trayvone Lil Darus Stevenson, 28, was arrested after the March Madness Music Festival launch show in Houston on Friday (March 31).
Stevenson, a Houston-area barber, was apparently apprehended at the venue while wearing a vest that read "Police K-9." He was charged with impersonating a public servant, which is a felony.
"Megan Thee Stallion is a fantastic draw, big draw, especially here in Houston [where she is from], but this is still a felony case. You cannot go and impersonate an officer to get into a concert venue," prosecutor Mathew Jackson said.
READ MORE: Why Megan Thee Stallion Took a Break
Stevenson was ultimately released on a $20,000 bond. He is expected to appear in court on May 19 and could face two to 10 years in jail.
According to Revolt, the Meg concert was completely sold out, which led to Stevenson's alleged impersonation in an effort to gain access to the show.
The concert was held at Discovery Green in Houston and marked a temporary end to the rapper's hiatus from music.
Megan Thee Stallion decided to take a break from the public eye in October 2022 after her home was burglarized and $300,000 worth of property was stolen.
Her Los Angeles home was targeted on Oct. 13 while the star was not home.
"Hotties im really sorry but after SNL I really gotta take a break I'm so tired, physically and emotionally," she tweeted at the time.
The "Sweetest Pie" rapper was also a presenter at the 2023 CMT Awards on April 3, where she befriended country legend Shania Twain in the audience.
"I was thinking that [we should collab]. I think that would really work... I love her whole mind. I love her. What a sweetheart. We were sitting together in the audience. We really gelled very well. I really love her as a person," Twain said of Megan, per People.
Celebrities Who Had Scary Encounters With Fans