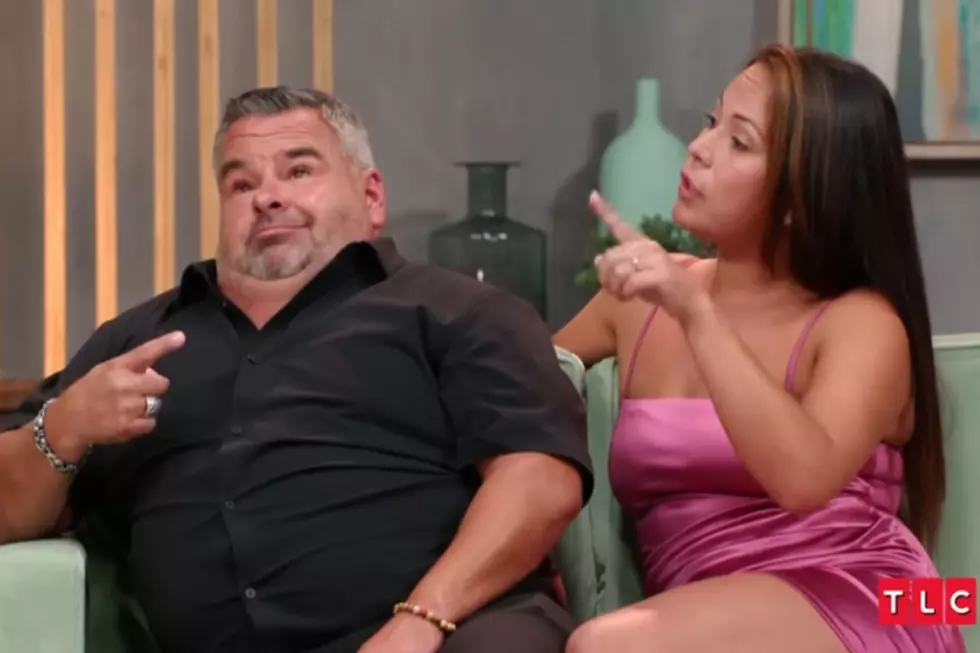 '90 Day Fiance's Big Ed and Liz Break Up for 11th Time, End Engagement Following Explosive Rose Revelation
TLC via YouTube
Another reality TV couple bites the dust… again.
Ed "Big Ed" Brown and Elizabeth "Liz" Woods have broken up following an explosive 90 Day Fiancé: Happily Ever After? tell-all.
Here's how it all went down...
A Big Ed and Rose Reunion
During the special, an argument ensued after Big Ed's ex, Rosemarie "Rose" Vega, surprised the cast by appearing at the tell-all virtually. Rose spilled that Big Ed reached out to her recently, asking to visit her in the Philippines, despite him denying having spoken to her.
Rose supplied screenshots, proving that Big Ed had indeed lied.
Liz was shocked by the revelation, declaring that she isn't sure if she has "any respect left" for Big Ed.
Watch a clip from the tell-all, below:
This is the 11th time the duo have called it quits.
Big Ed went as far as to demand his engagement ring back after the two had the major blowout.
Is This the End for Big Ed and Liz?
Later in the episode, Big Ed tried to talk to Liz and explain himself, though he eventually lashed out at her for not having his back in front of the cast.
"You just need to know where I was at today. I was drowning. And I felt like you were stepping on my head. The one person I wanted to count on and stand beside me, right or wrong, and I thought that was you," Big Ed told her.
"I can't do that when it was a lie. You could have just told me you reached out," Woods fired back.
The TLC star said he didn't "remember the texts," adding that he wanted Liz to "take accountability" for her actions. "I don't just decide one day I'm gonna break up with you," he continued.
Liz noted that it was him who "got caught" in a lie.
"I didn't get caught in anything. You act like I'm trying to lie to you… number one, I don't lie. Here I am trying to defend myself and I have six other couples pouncing down my throat, and you're standing there and you're letting me drown," Big Ed argued.
Big Ed then accused Liz of "performing" to garner sympathy from the cast and viewers.
The San Diego native made his reality TV debut in February 2020 on season 4 of 90 Day Fiancé: Before the 90 Days, where he went to meet his online girlfriend, Rose, for the first time.
The duo ended up breaking up during the series.
Big Ed returned in the spinoff, 90 Day Fiancé: The Single Life, in February 2021, when  he introduced his new crush, Liz. The duo have had an off-and-on relationship ever since.
90 Day Fiancé: Happily Ever After? airs Sundays at 8PM ET on TLC and discovery+.
Forgotten 2000s Reality TV Shows