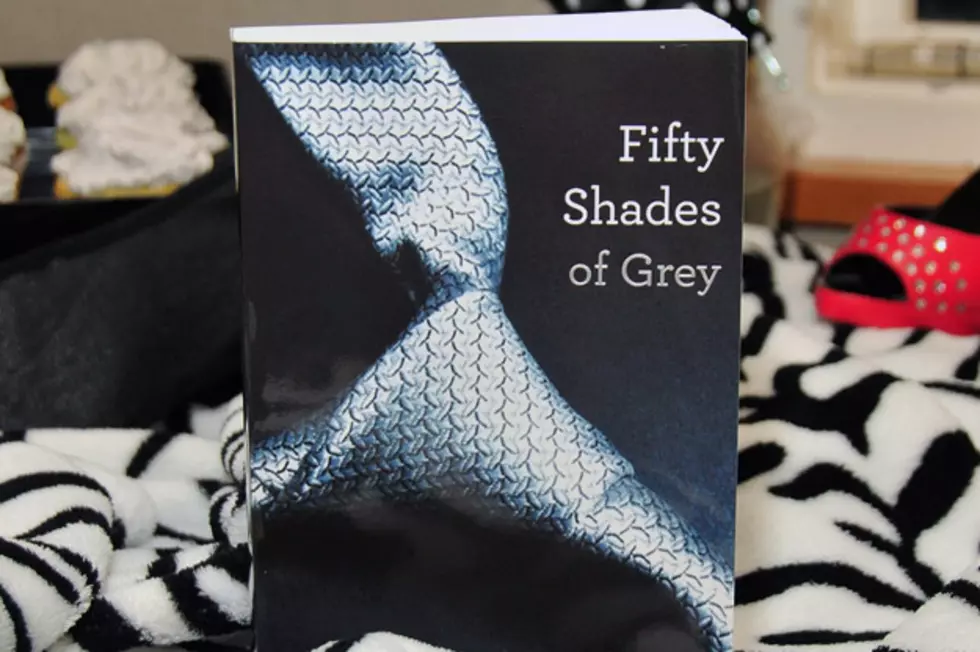 'Fifty Shades of Grey' Will Be NC-17, In Case Your Mom Was Wondering
Ben Gabbe, Getty Images
Get ready to clutch your pearls -- 'Fifty Shades of Grey' screenwriter Kelly Marcel says that the film adaptation will be as raunchy as the book, which means an NC-17 rating, no doubt.
In an interview with The Telegraph, screenwriter Kelly Marcel says fans of the crappy S&M-flavored book 'Fifty Shades of Grey' needn't worry because they're keeping things pretty close to the source material, which means the film will likely earn an NC-17 rating from the MPAA. [Ed. note: What a writer knows about the eventual MPAA rating of a film is suspect at best. But we digress...]
Well, there is going to be a lot of sex in the film. It will be NC-17. It's going to be raunchy. We are 100 per cent going there.
'Fifty Shades of Grey' follows a young woman named Anastasia Steele who hooks up with a wealthy businessman with an S&M fetish named Christian Grey, who tries to make her sign a contract filled with rules about their "relationship." The book began its life as 'Twilight' fan-fiction before the author, E.L. James, changed the names and cashed in, selling over 65 million copies of the trilogy worldwide. It's become a huge hit for moms, who have apparently never visited the internet, and whose options for pornography up until now have been limited to softcore Harlequin romance novels. If you want to know more about why this book is awful, you can read my piece on it from last year.
But what does Marcel mean by "going there"? Does this mean the film will include the scene in which Christian pulls Anastasia's tampon out so he can have sex with her? Because man, you guys, nothing is sexier than that.