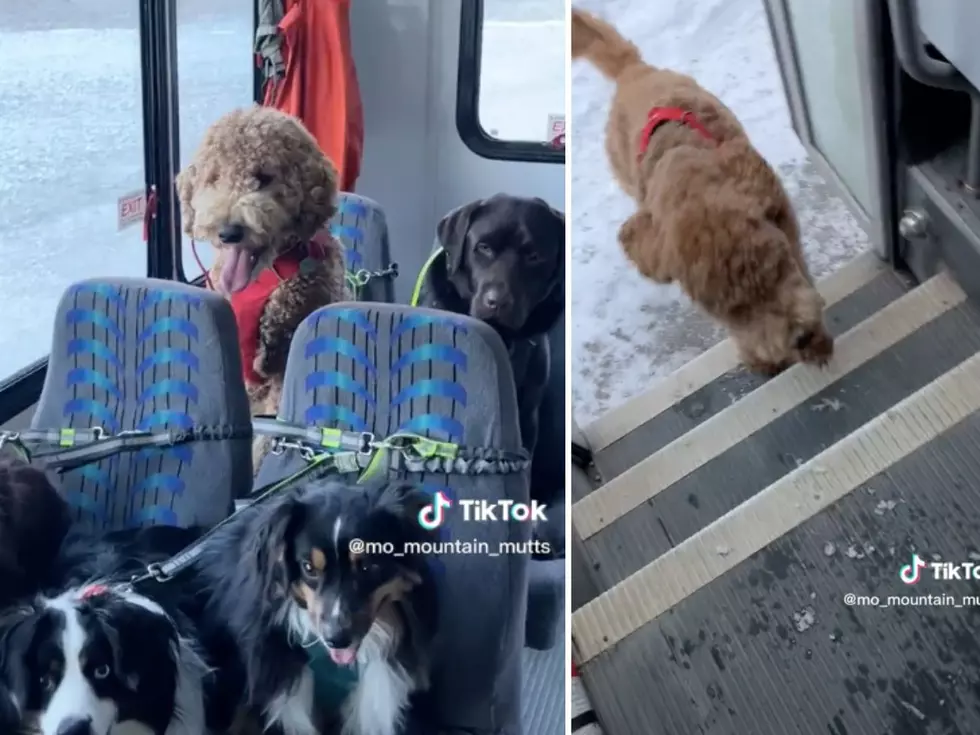 The Internet Is OBSESSED: These Dogs Ride Their Own Bus To Doggie Daycare
TikTok Mo_Mountain_Mutts
Mo Mountain Mutts is getting a lot of attention lately after posting a video on TikTok of their bus picking up dogs for daycare.
The Internet is screaming in awe after watching this adorable video. A specialty bus for dogs in Alaska stops at houses one by one and each time an adorable dog hops on and sits in their assigned seat.
It's just like when your kid gets picked up for daycare, but this bus is for your fur baby!
The dogs all have a harness in which they are leashed to their seat for safety.
The bus is operated in Skagway, Alaska by 30-year-old MO, who runs the business with her husband Lee, offering canine services such as walking, training, and dog sitting.
Here is the famous video, now with almost 50 million views!
Mo Mountain Mutts has grown wildly popular on all of its social media pages. You can follow them here:
Here is another video of the owner MO walking through the doggie bus and handing out treats.
After scrolling through all her TikTok videos, I am shocked by how well-trained all these dogs are! She must have great reviews on her business page because she does an amazing job training!
Mo has her hands full with all these obedient dogs!
Here are all the dogs getting back on the bus after a fun day in the snow.
Hope you enjoyed all the dog videos!
Illegal Pets In The Quad Cities
Every state has laws when it comes to owning pets. No matter how badly you want these pets, you could see some fines for having them.