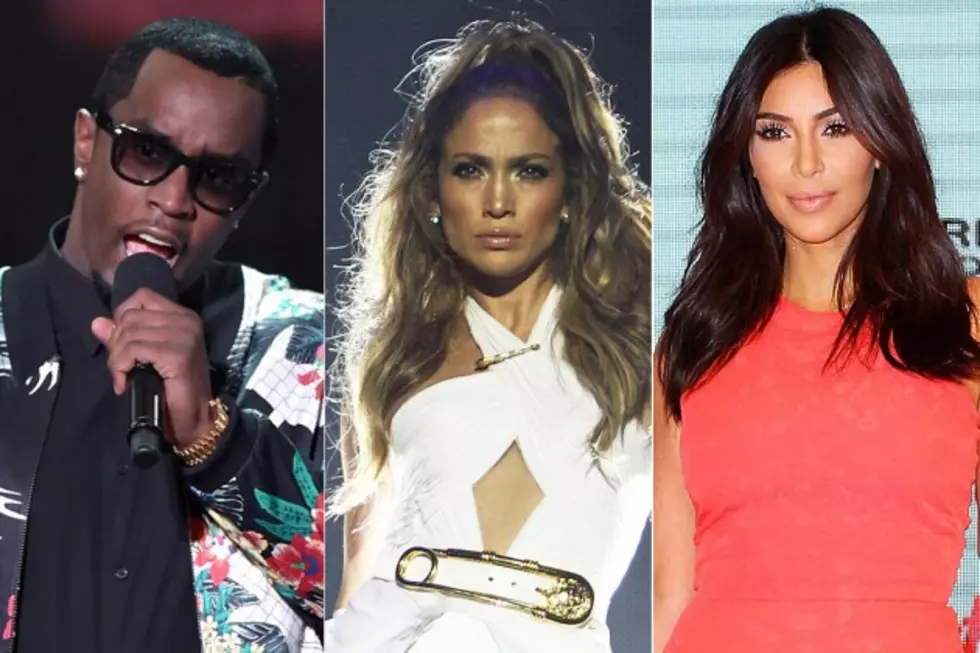 Diddy Calls JLo's Booty a 'Work of Art,' Says Kim Kardashian's Doesn't Compare
Kevin Winter / Kamal Sellehuddin / Lisa Maree Williams, Getty Images
"Oh my God. I'm so lucky to have that great woman in my history, she is one of the greatest I've ever seen. Show them J, go girl! go girl!"
That's some pretty high praise, Diddy.
When host Billy Bush asked what was so special about it, he answered, "I mean, it's great. It's a work of art, it's something that will go down in history for real it will. But also her talent, her drive, her determination, she will never give up. She's a great friend of mine, always will be my friend and I mean that thing is just incredible man, that thing is just you know..."
For comparison, Bush asked Diddy if Kim Kardashian's bottom compared. Diddy responded, "No way. No way, no diss to Kanye [West] and Kim but that thing right there, that thing right there is something special."
We look forward to seeing if Kanye has anything to say about that!