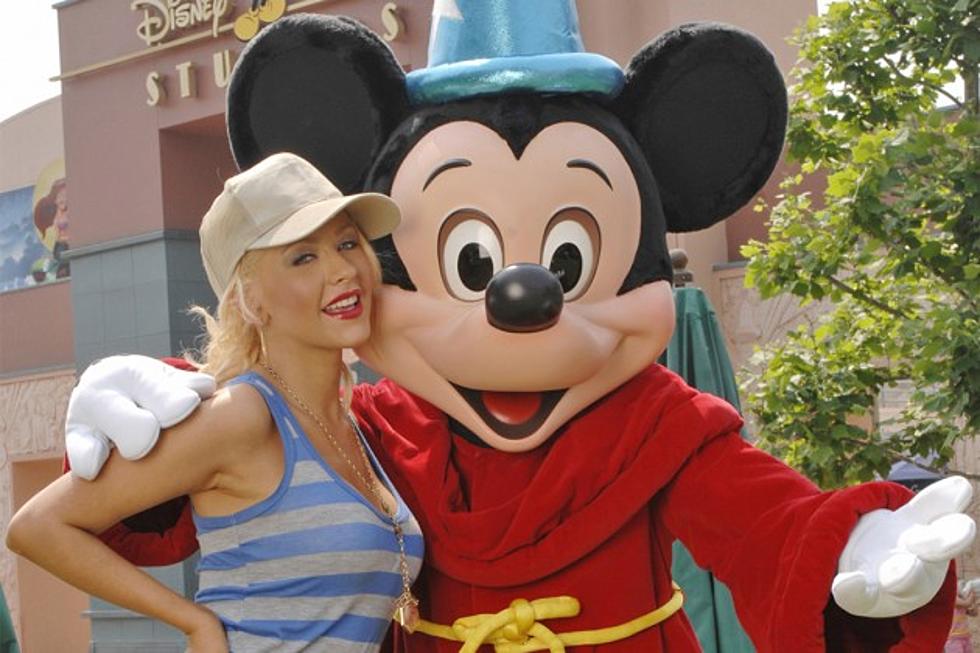 Did Christina Aguilera Verbally Abuse Mickey Mouse at Disneyland?
Diana Zalucky, Getty Images
Did a former Mouseketeer leave Mickey Mouse himself in tears? Only if you believe this wild gossip about Christina Aguilera!
TMZ is reporting that a recent trip the diva made to Disneyland's California Adventure theme park got so out of hand that security had to be called.
A childhood member of 'The Mickey Mouse Club' TV show, Christina celebrated her 34th birthday on Dec. 18 at the park. Clearly in a celebratory mood, she tweeted out a photo showing her and her friends wearing Mickey Mouse ears:
The smiles and fun reportedly stopped soon after, though. Mickey supposedly declined to take a photo with the singer since he was on his way to take a break. The story alleges that Christina went berserk, first calling the worker an "a---hole" -- and then shouting that celebrity question for the ages, "Do you know who I am?" Her whole entourage reportedly joined in by hurling abuse at the costumed worker.
There's a chance we'll never know for sure if it really went down that way. TMZ says that Mickey was quickly escorted behind the scenes, and security was called. Christina and her friends were gone by the time guards arrived, however, and her publicist has declined to comment.
See Christina Aguilera + More Celebs' Controversial Magazine Covers