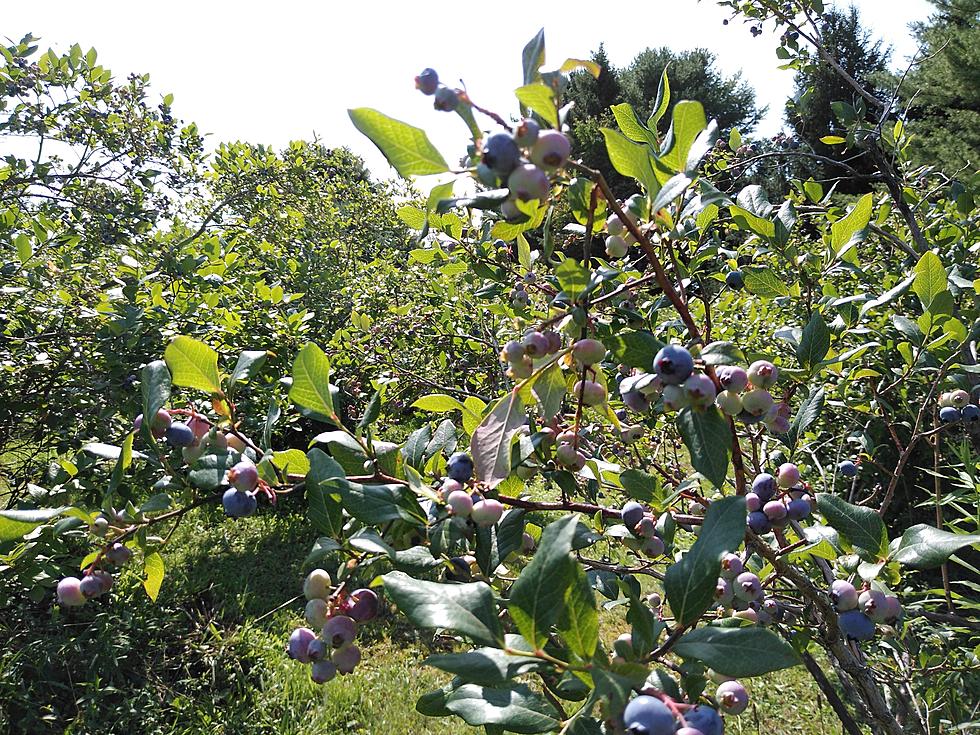 Blueberries Are In Season Now: Best Otsego County U-Pick Farms
TSM Oneonta
Saturday morning, I was all excited to get to a local U Pick'm Blueberry farm, Otsdawa Berry, just outside of Otego, NY to load up on delicious blueberries. I made sure to get up early and be the first one there to get first dibs on the best bushes.
I discovered that although many blueberries were not yet ripe, there were plenty of large, ripe blueberries to snag. My son and I managed to get almost seven pounds worth of my favorite berry which I'm hoping will last us a while since we do love blueberries in our family.
Many people have already been out picking berries and the season will be gone before you know it so don't hesitate to get out there. You can get updates from whichever berry picking place you would like to check out. I know that Otsdawa Berry has a facebook page and you can also get on an email list for updates, which I have done. It makes it easy to keep track of when it's best to pick. Area residents can also have a U-pick-em experience at Ingalls Blueberry Hill outside of Milford, NY.
Keep in mind that blueberries are one of the most delicious and nutritious berries that exist! The great thing is, there are so many yummy ways to enjoy them. They are great on cereal; in pancakes; with plain yogurt; in a smoothie; on ice cream; baked in a muffin, pie, or other yummy desserts; and of course, they are delicious all by themselves!
And if you're wondering how long will the blueberries last after picking? According to eatbydate.com, if you just let them sit out at air temperature, they only last a couple of days. If you put them in the refrigerator (especially the crisper drawer), they'll be good for up to 10 days. Freezing them is best for longevity since the berries will be good for up to 8 months before deteriorating.
50 Most Popular Chain Restaurants in America
YouGov investigated the most popular dining brands in the country, and Stacker compiled the list to give readers context on the findings. Read on to look through America's vast and divergent variety of restaurants—maybe you'll even find a favorite or two.
CHECK IT OUT: See the 100 most popular brands in America