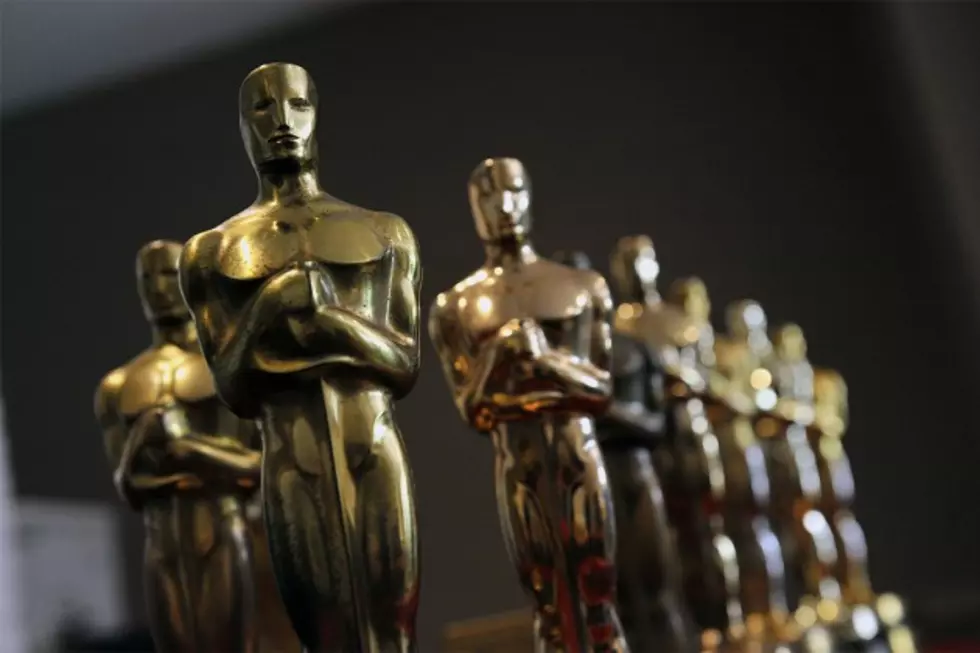 2015 Oscar Winners — PopCrush Predictions
Toby Canham, Getty Images
The votes are in! The more than 7,000 members of the Academy of Motion Picture Arts and Sciences have had their say on last year's finest films, and soon we will all know which lucky nominees will take home statues at the 87th Academy Awards. Below, we offer our predictions on which movies and stars the voters have chosen to acknowledge in the Oscars' five biggest categories.
A pair of impossible-to-predict races are sure to keep viewers on the edge of their seats well into the hours-long telecast. Conversely, most nominees in the three other categories are likely flirting with the idea of skipping the Dolby Theatre ceremony entirely and ordering in a pizza. Read on for our 2015 Oscar Winners Predictions — and don't miss the 87th Academy Awards, with host Neil Patrick Harris, airing live from Hollywood on Feb. 22 at 7PM ET on ABC.
BEST PICTURE
American Sniper
Birdman
Boyhood
The Grand Budapest Hotel
The Imitation Game
Selma
The Theory of Everything
Whiplash
Let's kick things off with the category that's the most difficult to predict, shall we? This year, there are eight (out of a possible 10) films nominated for the night's biggest prize, but essentially it's just a race between two equally unusual but very different movies: Birdman and Boyhood. Boiled down to its absolute essence, this is a fight between head (Birdman) and heart (Boyhood). Birdman, with its heady long-form title Birdman or (The Unexpected Virtue of Ignorance), is a dizzying directorial tour de force rocket-fueled by seemingly one-take visuals. Its almost polar opposite, Boyhood, is a gentle, intimate portrait of a broken family filmed, amazingly enough, over a real-life 12-year time period.
The two movies have pretty much split all the other awards leading up to the Oscars, but Birdman has been backed by three of the industry's most influential unions (producers, directors and actors), who make up a substantial voting block of the Academy. And, similar to recent Best Picture winners Argo and The Artist, Birdman's primary focus is on Hollywood's favorite subject: itself. Still, we're not going to listen to all that Birdman-esque noise in our heads; we're going to follow our hearts and hope that the beautiful Boyhood triumphs against the odds.
BEST ACTOR
Steve Carell, Foxcatcher
Bradley Cooper, American Sniper
Benedict Cumberbatch, The Imitation Game
Michael Keaton, Birdman
Eddie Redmayne, The Theory of Everything
Here's our other nail-biter. The normally lovely Steve Carell was creepy as hell, the inimitable Benedict Cumberbatch delivered yet another genius performance and a brusque and buff Bradley Cooper blew us away as he impressively earned his third acting nomination in three years. But this race is believed to be between two very different but very deserving performances.
Michael Keaton is the feel-good comeback story of the year. The 63-year-old strips away all vanity as a down-on-his-luck actor in Birdman. Seeking to regain superhero-movie glory in a troubled Broadway production, his Riggan Thomson bravely battles both his ego and Times Square traffic in his underwear. At nearly half Keaton's age, Eddie Redmayne perfectly captures astrophysicist Stephen Hawking over a period of decades in the biopic The Theory of Everything. Redmayne also captures every little twitch and subtle cheek movement as Hawking starts to suffer the ravages of ALS.
Even though Keaton plays an actor — and actors just loooove seeing their struggles portrayed on the big screen — it was Redmayne that was given the Screen Actors Guild award by their colleagues. So, as impossible as it seems that Hawking has outlived his original doctors' life expectancy by 50 years (so far), it seems equally impossible that Redmayne won't be taking the stage on Sunday.
BEST ACTRESS
Marion Cotillard, Two Days, One Night
Felicity Jones, The Theory of Everything
Julianne Moore, Still Alice
Rosamund Pike, Gone Girl
Reese Witherspoon, Wild
Here's hoping Cotillard, Jones, Pike and Witherspoon have all been practicing their "loser" smiles as they applaud one of the night's most clear-cut winners: Julianne Moore. Not that the other performances weren't also worthy. Previous Best Actress winners Cotillard and Witherspoon each earn their second nominations as a laid-off factory worker and a woman grieving the death of her mother, respectively. Newcomers Jones and Pike both display impressively wide ranges in deliciously meaty roles.
Nevertheless, pretty much everyone agrees that it's Moore's turn. The widely respected 54-year-old actress has never won an Oscar, despite four previous nominations. In earning her fifth, for Still Alice, she delivers a heartbreaking but beautifully nuanced portrait of a college linguistics professor falling victim to early-onset Alheimer's. It's a devastatingly sad story, of course, but we expect a happy ending for its star on Oscar night.
BEST SUPPORTING ACTOR
Robert Duvall, The Judge
Ethan Hawke, Boyhood
Edward Norton, Birdman
Mark Ruffalo, Foxcatcher
J.K. Simmons, Whiplash
J.K. Simmons has won pretty much every single award that there is for his role in Whiplash, so it would be a huge upset if his name weren't called at the Dolby Theatre on Sunday. And if you've seen Simmons' performance as a sadistic music instructor you would definitely know better than to upset him. The 60-year-old actor — a veteran of TV, movies and, yes, even those State Farm insurance commercials — seems a likable enough guy in real life, so definitely expect him to win his profession's biggest award. Does that mean Duvall, Hawke, Norton and Ruffalo should stay home and order pizza? No, but they probably shouldn't bother writing acceptance speeches, either.
BEST SUPPORTING ACTRESS
Patricia Arquette, Boyhood
Laura Dern, Wild
Keira Knightley, The Imitation Game
Emma Stone, Birdman
Meryl Streep, Into the Woods
Our pick: Patricia Arquette
It's Stone's first Academy Award nod, Dern and Knightley's second and Meryl's 19th (a record!). We hope they all feel honored just to be nominated, because this year our money is on Oscar newcomer Arquette. With awards from the Golden Globes, the Screen Actors Guild and the BAFTAs, the 46-year-old has had plenty of experience delivering acceptance speeches. Let's hope she's not out of material, because doubtless she has one more speech to give. As the struggling mom in Boyhood, she gave a performance that was stunning in its believability. That she adeptly maintained her character's essence over a period of 12 years was remarkable. We're betting the Academy agrees.